2022-2023 College Catalog
Communication
---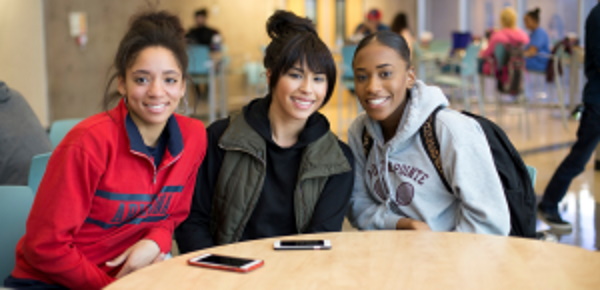 Our department offers courses in various areas of the communication discipline: Public Speaking, Small Group, Business, Interpersonal, and Intercultural communication.
You will learn about best practices for communicating effectively across multimodal channels and settings; develop global, historical, and cultural awareness of the major principles of communication; develop cultural diversity consciousness and communication competence in interactions with culturally dissimilar people.
---
Department Head:
Tatyana Thweatt, Ph.D.
Northwest Campus, A 312
(520) 206-2265
tthweatt@pima.edu
Advisors:
Susan Kuenzler, skuenzler@pima.edu
(520) 206-5251
Full-time faculty:
Tatyana Thweatt, Ph.D., tthweatt@pima.edu
Terry Filipowicz, M.A., tfilipowicz@pima.edu
Valerie Vinyard, M.A., vvinyard@pima.edu
Programs:
Z-Inactivated - Liberal Arts, Communication Concentration, AA  
Intercultural Communication Program
Competent intercultural communication has become essential in the post-millennium world. This creates a very strong imperative for you to learn to communicate with people whose cultural heritage makes them very different from you. Our goal is to give you the knowledge, motivation, and skills to accomplish that objective. This program provides you with the conceptual tools for understanding how cultural differences can affect your interpersonal communication.
"Studying intercultural communication has opened my eyes to new information while strengthening my understanding of cultural communication and my own cultural identity."
- Keara Felix, Communication Program Student.
"Cultural competence is useful in everyday life as you never know what person you will be talking to from a different culture. These are some of the most helpful tools and tips I have learned through my college career."
- Dominic Paolini, Communication Program Graduate
Program Highlights
Taught by experienced communication professionals
State-of-the-art curriculum designed to meet the needs of culturally diverse students
Focused on cultural competence, equity, and inclusion
Offered as a fully online program or customized face-to-face courses
You'll have a competitive advantage entering the 21 st Century job market.
The education you receive as a communication student bolsters the human skills that help you compete in the workforce today and in the future. Communication is central to all sectors of society, government, and the economy. Teamwork, oral and written communication and analytical skills are some of the top attributes employers look for when hiring – all of which are developed in communication education and training.
What can you do with a degree in Communication?
Developing communication skills can put you on a fast track to a career in media, news, design, television, and more. Many communication grads also pursue careers in law and politics.
Great Job Growth:
Between 2019 and 2029, the Bureau of Labor Statistics projects 7% job growth for public relations specialists, 6% job growth for advertising, promotions, and marketing managers, and 7% job growth for technical writers.
---